About Us: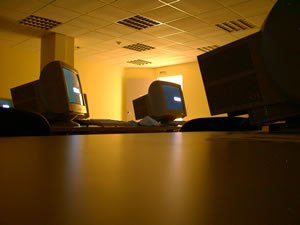 LWH3, Incorporated is a company formed in 2001 to provide a vehicle for an operating consultancy firm, focusing on computers, networking and electronic engineering.
We have helped many small and midsize companies harness technology to increase productivity and profitability. We have also developed some open source hardware and software for laser tag gaming.
The principal driving force behind the company has been a model railroader since childhood and after picking the hobby back up in 2004, was amazed at the changes when it came to electronics. He jumped in with both feet, purchasing a Digitrax DCC system and embracing all the wonderful features of command control.
As time went by, we identified some places where a "helping hand" could increase the amount of time folks spent actually operating their trains by reducing all the back end work that goes with building up a layout. We hope to keep offering our customers neat solutions to keep them highballing!